Helping you plan your financial future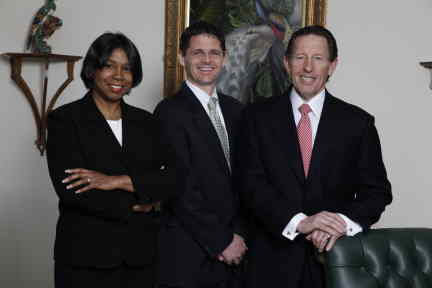 Planning for your future financial success in these complex times requires a broad knowledge of everything from tax laws to the best ways to avoid needless estate shrinkage.
At The Riley Company, we are dedicated to helping you identify your goals; develop a financial strategy based on sound guidance and knowledge; and then, if you choose to, implement the strategy with updates on a regular basis.
The Riley Company can offer you financial products and services for financial planning. We have assembled an outstanding group of financial professionals who can help you identify your needs and meet your objectives.
Our company's philosophy is dedicated to maintaining a long term relationship with our clients. These relationships are sustained by our personalized service and our quick response to specific requests. As a valued client, you will benefit from our experience and integrity.
On our website, you'll find valuable information for evaluating your current position and progress toward financial goals. We offer informative newsletters and educational articles that outline financial concepts and highlight products designed to fill the gaps in your financial plan. You'll also find a 401(k) calculator and other calculators that will help you assess your current and future needs. Please remember to visit our website often, as our resource information is continually updated.
For help with your financial management, or for more information on The Riley Company, please contact us today.